WELCOME TO TEAMSTERS LOCAL UNION 229
LU229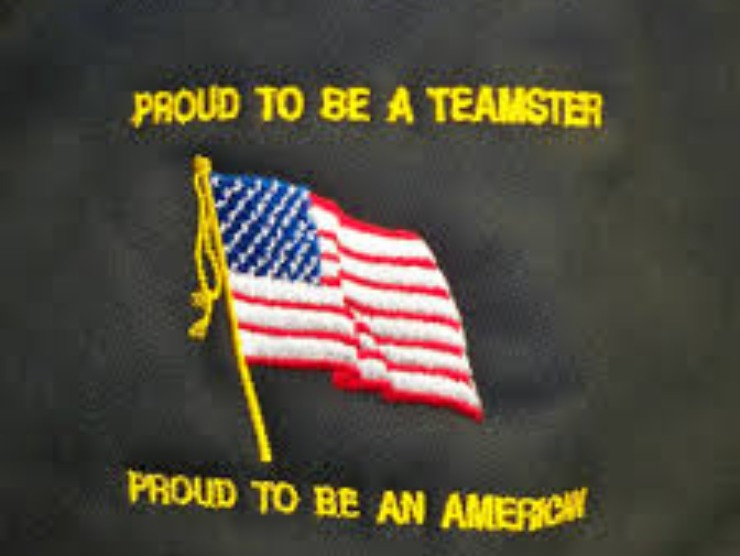 WHO WE ARE:
The Teamsters are America's largest, most diverse union. In 1903, the Teamsters started as a merger of the two leading team driver associations. These drivers were the backbone of America's robust economic growth, but they needed to organize to wrest their fair share from greedy corporations. Today, the Union's task is exactly the same.
The Teamsters are known as the champion of freight drivers and warehouse workers, but have organized workers in virtually every occupation imaginable, both professional and non-professional, private sector and public sector.
Our 1.4 million members are public defenders in Minnesota; vegetable workers in California; sanitation workers in New York; brewers in St. Louis; newspaper workers in Seattle; construction workers in Las Vegas; zoo keepers in Pennsylvania; healthcare workers in Rhode Island; bakery workers in Maine; airline pilots, secretaries and police officers. Name the occupation and chances are we represent those workers somewhere.
There are nearly 1,900 Teamster affiliates throughout the United States, Canada and Puerto Rico.
Being a Teamster member means that you belong to the strongest and most democratic labor union in the world. For more than 100 years the Teamsters Union has been a leader in setting the standard for higher wages, better benefits and improved working conditions for workers throughout the United States and Canada. The Teamsters Union is strong because of the participation of many of its 1.4 million members. Teamster members can find a variety of ways to participate to help build a stronger union in the workplace — from supporting coworkers in their struggle for justice or helping with the bargaining process to joining a local union committee or becoming a volunteer organizer.

May 3, 2023
PLEASE POST ON BULLETIN BOARD
JOIN US FOR THE TEAMSTERS LOCAL UNION 229 SCHOLARSHIP GOLF OUTING!
The 28th Annual Teamsters Local 229 Scholarship Golf Tournament will be held on Saturday, August 26, 2023 at Stone Meadows Golf Course, Bear Creek, Pa.
The event is Captain and Crew format with a shotgun start at 1:00 p.m. The cost is $85.00 per person and that will include a round of golf, cart, and dinner immediately following the Tournament.
Prizes will be awarded and drawings for gifts will be held at that time.
CONTACT THE LOCAL UNION HALL IF YOU ARE INTERESTED IN JOINING US FOR A GREAT DAY OF GOLF, OR IF YOU WOULD BE INTERESTED IN BECOMING A SPONSOR OR DONOR.
Very truly yours,
Mike Kovaleski
Secretary Treasurer
Event Chairman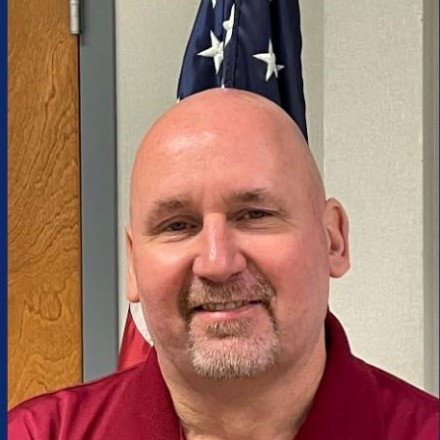 MIKE KOVALESKI
Secretary Treasurer/Principal Officer
Business Representative
Elected 2023-present


r
Joe Secor

Vice President/Business Agent (previous Board Member)
Elected 2023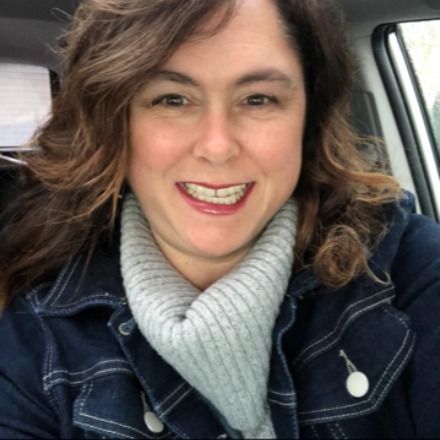 DONNA GRAZIANO
Office Manager/Secretary/Titan Operator
Local Union 229 EXECUTIVE BOARD:
Eugene Allen- PRESIDENT

Ron Sieputowski- RECORDING SECRETARY
Bernadine Hoover - TRUSTEE
Anthony Angelo - TRUSTEE
James Bendowski - TRUSTEE
POSTED ON BULLETIN BOARDS
TEAMSTERS LOCAL UNION 229
GENERAL MEMBERSHIP MEETING


Please be advised that the "Regular Monthly Membership Meetings" have been suspended for the months of June, July and August 2023.
This has always been the practice of Teamsters Local Union 229 and the motion passed unanimously at the May 2023 meeting
The Officers of Teamsters Local Union 229 wish you and your families a very enjoyable summer.
Regular Monthly Membership meetings will resume again in September 2023, at 1260 O'Neill Highway Dunmore Pa 18512. A schedule of these meetings is listed below.
Fraternally,
Mike Kovaleski

Secretary Treasurer
Business Representative
NEXT MEETINGS SCHEDULE FOR :

Please be advised that the Regular Monthly Membership Meetings will be held according to the below listed schedule.
All meetings are held in the meeting room of the Local Union 1260 O'Neill Highway, Dunmore Pa 18512 and begin at 10:00 AM.
Meetings are scheduled for the following dates:
Sunday September 3 2023
Sunday October 8, 2023
Sunday November 12, 2023
Sunday December 10, 2023
All active Local 229 members in good standing are invited and encouraged to attend. Should you have any questions please do not hesitate to contact the Local Union Office.
Fraternally Yours,
Mike Kovaleski

Secretary – Treasurer/Business Rep.
MEMORANDUM To: Yellow Local Unions (YRC Freight, Holland, New Penn and Reddaway)
From: John A. Murphy, Director, Teamsters Freight Division
Date: April 26, 2023
Re: Yellow
As you are aware, earlier this year Yellow was seeking a Change of Operations that essentially cherry picked from certain operational concessions it received at Holland over a decade ago, namely having certain terminals where road drivers can be forced to work on the dock and trying to expand the scope of such operations and apply them to YRC Freight.
Such a Change of Operations violated nearly every supplement to the Yellow NMFA as well as numerous local agreements that prohibit road drivers from being forced to work on the dock. The Change of Operations hearing was cancelled because it didn't make sense to have over 100 locals travel for multiple days to attend a change of operations that was improper, and which was overwhelmingly opposed by the Locals.
At that point, we told the Company that it had two options: 1. Propose a change of operations that did not violate the contract; or 2. Formally request to reopen the contract and negotiate in good faith, but that the Company will need to come up with significant financial improvements to do so.
Last Friday, after its Board of Director's meeting, Yellow's CEO Darren Hawkins sent a letter to General President O'Brien seeking to reopen the contract. No mention was made, however, of the Company's willingness or ability to provide any financial improvements for the members. Nor were any details provided about what the Company meant by "reopening" the parties' agreement. General President O'Brien has replied to CEO Hawkins and asked whether the Company is prepared to engage in a true reopener where all items are negotiable and whether the Company is prepared to provide tangible economic benefits for the members if the contract ultimately is "reopened."
Please be assured that while we would like to see Yellow be successful and grow, we are not interested in "one-way" bargaining where the Company "takes", and we only get vague promises of future benefits that might never materialize for the membership.
We will keep you posted as things develop. Additionally, please be assured that if the contract is ultimately reopened, any contractual changes will be submitted to the membership for ratification in accordance with the IBT Constitution.
May 23, 2023
PLEASE POST ON BULLETIN BOARD
TO ALL MEMBERS OF TEAMSTERS LOCAL UNION 229 EMPLOYED BY UPS
SCHEDULED VACATION INFORMATION
Please note, if you are scheduled for vacation within the first two weeks of June. PLEASE CHECK WITH THE LOCAL UNION HALL IN REGARDS TO YOUR UNION DUES no later than June 23, 2023. Payroll may not deduct dues for the month of June, the week we bill, if you are on vacation as stated above, as historically done in the past, they would then "catch you up" the following month.
YOU MAY NEED TO PAY ON YOUR OWN BEFORE JUNE 23 2023 TO AVOID CONFUSION OR DISRUPTION IN IBT BENEFITS. If you become "paid ahead" thru payroll we will gladly refund as necessary to the union members.
ALSO IF YOU HAVE MOVED NEW ADDRESS MUST BE ON FILE WITH THE UNION HALL, PLEASE LET US KNOW.
With the upcoming contract negotiations we want to be sure that everyone is paid thru the month of June and or July to remain in good standing and eligible for any benefits if necessary.
Fraternally,
Mike Kovaleski
Principal Officer/BA
Teamsters Local Union 229

NEWS:
Teamsters Local Union 229 sent a bus to Harrisburg, for contract Action Team Training for UPS, on April 30, 2023, we were pleased with the 20+ members that attended and represented Teamsters LU 229

PLEASE POST ON BULLETIN BOARD
TO ALL MEMBERS OF TEAMSTERS LOCAL UNION 229 EMPLOYED BY UPS
Listed below are tentative dates for informational meetings scheduled by Secretary Treasurer/Business Representative Mike Kovaleski
PLACE: 1260 O'NEILL HIGHWAY
DUNMORE, PA 18512
TIME: 9:00 A.M
DATES: JUNE 04, 2023
JUNE 25, 2023
JULY 09, 2023
JULY 30, 2023
Fraternally,
Teamsters Local Union 229
PLEASE POST ON BULLETIN BOARD

04-19-23
TForce Freight Management Briefing
This briefing is intended for TForce Freight CDL Holders
To: TForce CDL Holders
From: TForce Freight Safety Department
DOT Medical Exam Certification Process Changes
Important Information
Saturday, April 22, 2023 will be the last day DOT MEC exams will be done at authorized providers on a walk in basis.
No DOT exams can be completed between April 23, 2023 and April 30, 2023 as TForce Freight transitions all DOT MEC to First Advantage for scheduling and authorization.
Effective May 1, 2023 all DOT MEC physicals will be authorized through First Advantage on behalf of TForce Freight.
All CDL holders should call First Advantage at 877-848-2958 to obtain an authorization pass from First Advantage to an authorized TForce Freight medical provider. When calling First Advantage the CDL holder must:
a) Identify themselves as a TForce Freight employee
b) The CDL holder will need to provide their employee ID number, work location, and email address to receive the authorization/e-pass via email for the DOT MEC physical from First Advantage. The authorization will need to be shown at the authorized medical provider.
c) TForce Freight authorized providers have been instructed not to perform DOT MEC physicals on TForce Freight employees who do not provide the authorization from First Advantage.
The CDL MEC holder must bring a copy of the confirmation email and picture ID to the selected medical provider in order to obtain a new DOT MEC physical. The email the CDL holder receives from First Advantage serves as authorization for the DOT MEC physical exam.
It remains the CDL holder's responsibility to ensure their DOT MEC does not expire. The CDL holder is required to submit a copy of the valid DOT MEC to their management team following the exam.
April 1, 2023
TO ANY MEMBERS WORKING PIPELINE/CONSTRUCTION IN TEAMSTERS LOCAL UNION 229
Effective immediately the following procedure will be followed in regards to the pipeline list, due to the fact that notification by letter will be sent to those on the call out list for the Pipeline in regards to how Teamsters LU 229 will send out workers to jobs that become available in the Local and Pipeline contract:
1. The pipeline list is good for 180 days, you must let the Agent know that you want to be retained on the list with your name, phone number, qualifications every 180 days, it is the members responsibility to be renewed every 180 days. If your qualifications change it is your responsibility to let the agent know to change it on the list.
2. If a member is called for a job they can refuse once and are skipped, the second refusal they are removed from the list until the next list is effective and they must call in to be put on that list.
3. A member must be available immediately for work, example you are called at 8:00 a.m. for work at 9:00 a.m. you are working elsewhere, you refuse, your name is removed until you quit that job and let the agent know they are available your name then goes back on the list.
4. Stewards put to work – Being a Steward, you must be able to do all aspects of the job, you are only a Steward for that job, when that job is finished you must put yourself back on the list available for work.
Fraternally,
Joe Secor
Vice President
Business Representative
April 4, 2023
PLEASE POST ON UNION BULLETIN BOARD
Teamsters Local 229 current Executive Board has been notified by the International Brotherhood of Teamsters General Counsel, that the recent appeal of the decision of JC 53 was upheld favorably for Teamsters Local Union 229. The Appeal was filed by former Executive Board member Brother John McAdarra, Scranton Counseling Center in regards to the Officers Election which was held in October 2022.
The decision of the IBT General Counsel to uphold the original decision of Teamsters JC 53, is an honest and fair one, based on facts presented to both Counsels. Teamsters Local Union 229 will continue to always work for members rights.
Teamsters Local Union 229 will continue to follow the IBT Constitution and current LU 229 By-Laws and any future revisions to either.
Teamsters Local Union 229 Executive Staff and Principal Officer would like to thank the IBT General Counsel for their time in the review of the appeal.
Fraternally,
Eugene Allen

President Teamsters
Local Union
Executive Board
October 2023
The Secret Ballot Election for Officers and Business Representatives of Teamsters Local Union 229 was conducted on October 21, 2022. The official voting results are listed below:

SECRETARY-TREASURER/BUSINESS REPRESENTATIVE – ELECT ONE (01)
131 VOTES – MIKE KOVALESKI – WINNER
98 VOTES – WILLIAM METZGER
PRESIDENT – ELECT ONE (01)
121 VOTES – EUGENE ALLEN – WINNER
80 VOTES – ROBERT MCGARRY
36 VOTES – RON POPLAWSKI
VICE PRESIDENT/BUSINESS REPRESENTATIVE – ELECT ONE (01)
141 VOTES – JOE SECOR – WINNER
95 VOTES – JOHN MCADARRA
RECORDING SECRETARY/– ELECT ONE (01)
144 VOTES – RON SIESPUTOWSKI – WINNER
88 VOTES – THOMAS MATTHEWS
TRUSTEES – ELECT THREE (03)
130 VOTES – BERNADINE HOOVER – WINNER
129 VOTES - JAMES BENDOWSKI – WINNER
130 VOTES - ANTHONY ANGELO – WINNER
106 VOTES – SHANE KINGSBURY
83 VOTES – KYLE MCELROY
81 VOTES – JAMES LANZA
34 VOTES - GEHAD MAGHRABI
THANK YOU TO ALL THAT PARTICIPATED IN THE ELECTION
TEAMSTERS LOCAL UNION 229 REQUESTS THAT YOU CHECK YOUR ADDRESS WITH THE LOCAL UNION AT 570-344-7219 IF YOU HAVE RECENTLY MOVED OR 911 HAS CHANGED YOUR ADDRESS.


TEAMSTERS JOINT COUNCIL 53 ANNOUNCED AT THE 2023 PA CONFERENCE THE ENDORSEMENT FOR THE FOLLOWING:
JILL BECK, CIVIL LIGTIGATOR AT BLANK ROME AND CANDIDATE FOR PA SUPERIOR COURT
JUDGE PAT DUGAN, CANDIDATE FOR PA SUPERIOR COURT
DANIEL MCCAFFERY, SUPERIOR COURT JUDGE, CANDIDATE FOR PA SUPREME COURT
TEAMSTERS JC 53 -REQUESTS YOUR SUPPORT FOR L.U. 115
AUTHORIZED STRIKE
Teamsters LU 115 has an authorized strike in place against Waste Mgmt Camden, NJ. There will be ambulatory pickets following these scab drivers
Please honor this line while the active pickets are there.
Teamsters Local Union 229 has organized Milford Pike CID Unit, congratulations to these hard working ,dedicated employees and now members of Teamsters Local Union 229!
CONTACT US
---
TEAMSTERS LOCAL UNION 229 OPEN: MONDAY THRU FRIDAY FROM 9:00 A.M. TO 4:45 P.M (HOURS SUBJECT TO CHANGE PLEASE CALL )
WITHDRAWAL CARD
Members not working at the craft for a complete calendar month for reasons other than sickness or injury may request, and be issued, an Honorable Withdrawal Card in accordance with Article XVIII of the International Constitution. Members off work for a complete calendar month because of sickness or injury should contact the Union office regarding the issuance of a withdrawal card.
Please note that any member who is not required to request a withdrawal card in accordance with the International Constitution but who requests and is issued a withdrawal card must be advised that the issuance of that withdrawal card may result in a break in their twenty-four month continuous good standing requirement for eligibility to:
· Hold local union office.
· Be a Delegate/Alternate Delegate to the next International Convention.
· Be a candidate to run for International Office; and
· Nominate/vote in the election of Union officers; the election of Delegates/Alternates; or, in the election of International Union officers.
· Any other continuous good standing requirements of Local Union No. 229 as stated in the Local Union By-Laws.
THE COST FOR A WITHDRAWAL CARD IS $0.50 AND YOU MUST BE IN GOOD STANDING TO OBTAIN ONE, FAILURE TO OBTAIN A WITHDRAWAL CARD CAN RESULT IN SUSPENSION FROM THE UNION, A DISCONTINUING OF SCHEDULING FOR WORK PURPOSES AND A RE-INITIATION FEE OF $50.00 AND ALL BACK DUES MAY BE REQUIRED TO CLEAR ARREARS.
ALSO, THE LOCAL UNION MUST BE NOTIFIED WHEN YOU RETURN TO WORK SO THAT YOUR WITHDRAWAL CARD CAM BE DEPOSITED.
WHAT DO YOU PAY DUES FOR:
Dues provide the resources to stand up for good jobs and benefits, decent working conditions and a better future for our families. That's why union members in private industry earn 38 percent more on average than nonunion workers. They also receive 54 percent more in benefits. None of this would be possible without the strength that comes from our Teamster dues.
REPRESENTING YOU THE MEMBER IN NEGOTIATIONS FOR CONTRACTS, ARBITRATIONS AND UNJUST TERMINATIONS are a few along with those
Most of your dues, 78 percent, stay with your local union in order to fund activities that give workers more power at the bargaining table, in the statehouse and in the community. Some of these activities include:
Organizing expenses;
Office equipment and regular administration expenses;
Attorneys to assist in negotiations, grievances and arbitration;
Training;
Research into companies and industries to gather information for negotiations and organizing; and
Accountants to analyze the company's books.
Members receive information about how dues money is spent by their local at regular monthly membership meetings, and local unions also file annual reports with the U.S. Department of Labor. The International Union publishes its annual audited financial statement in Teamster magazine, which is sent to every member.
The grievance procedure is a negotiated article within your contract that enables the union to enforce the terms of the contract and protect the rights of workers. If management violates the contract, the grievance procedure allows the member to follow a process that can provide relief or justice.
Teamster contracts may define a grievance in several ways: It could be "a dispute between the union and management over the application and/or interpretation of the agreement," or "any dispute or difference arising between an employee and management or between the union and management." Each grievance procedure has specific steps with time limits that must be followed. The steps in a grievance procedure vary, but a typical one may include:
Step One: The steward and the grievant meet with the supervisor within 10 days of the occurrence to resolve the grievance. Management has five days to respond.
Step Two: If there is no settlement at Step One, a union representative, the grievant and a management representative will meet to try to resolve the grievance.
Step Three: If still unresolved, the grievance will be heard by an arbitrator or panel who will render a decision.